6 ways B.C. is so great for electric vehicles
Apr 6, 2016 - The Vancouver Auto Show showcased a variety of vehicles running on alternative energy sources. The interest in B.C. around alternative energy vehicles, including hydrogen fuel cells, hybrids, and plug-in electrics, has been increasing, and with good reason. The truth is that B.C. is a great place to drive EVs. (more ...)
Electric Cars in BC Now Qualify for HOV Lanes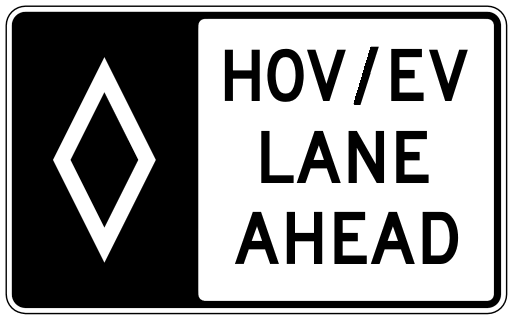 Mar 2, 2016 - CTVnews - Drivers who go plug-in electric in B.C. are about to get the green light to travel the province's high occupancy vehicle lanes regardless of occupancy requirements. (Read why this makes sense)The HOV changes are part of series of vehicle emission initiatives, including almost $7 million to fund more electric vehicle charging stations and to encourage people to buy electric vehicles.B.C.'s Clean Energy Vehicle program includes point-of-sale incentives of up to $5,000 for the purchase or lease of new battery-electric or plug-in hybrid electric vehicles. The potential saving could rise to $8,250 when combined with vehicle scrap incentives. B.C. has spent $31 million in its Clean Energy Vehicle program over the past five years. There are more than 2,300 clean energy vehicles on the road in B.C. See Official Release which contains details on how to apply for your sticker and the followup (more ...)
Rebates can give you $10k off a new EV Right Now!
Aug 5, 2015 - The BC Government $5000 rebate which started April 2015 to encourage the purchase of Clean Energy Vehicles is one third subscribed after only 4 months. You can get a further $3250 from a 1999 or older car that you've owned for at least 6 months. These plus dealer incentives can get you into a smartED for under $20,000, or a Nissan Leaf for under $25,000. For more information see CEVforBC and Scrapit
Locally Produced EV will Qualify for the 2015 BC Rebate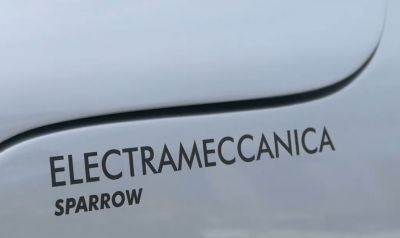 Mar 19, 2015 - Click the link to watch the video featuring the BC-made Electrameccanica Sparrow. (more ...)
e-Mazing Race 2014 Entrants Log Tens of Thousands of Kilometers Across Canada's Green Highways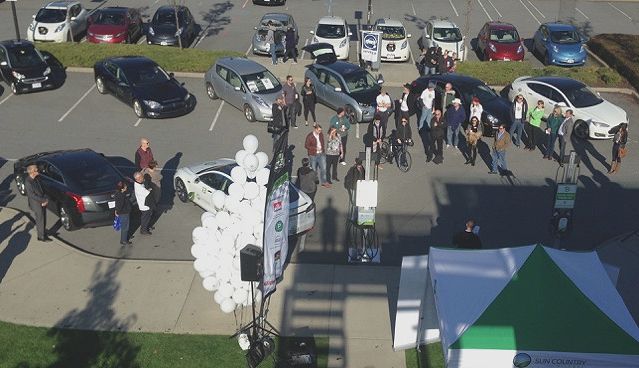 Nov 2, 2014 - During the month of October 2014, e-Mazing Race entrants across North America drove and charged hundreds of times and covered the entire width of the continent. Check out Steve Coram's blog entry. (more ...)
Copper Theives Hit Charging Stations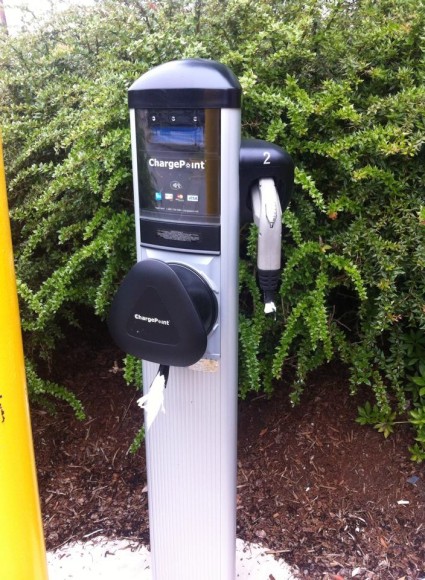 Aug 19, 2014 - A new phenomenon is becoming fairly problematic for plug in owners in the cities of Surrey and Richmond, BC, both of which form part of the Metro Vancouver area. (more ...)
Record Vancouver gasoline price sparks interest in electric cars
Apr 26, 2014 - vancouverobserver.com - Near-record gas prices had 200 electric vehicle tire kickers come out to a showcase sponsored by the BC Sustainable Energy Association (BCSEA) and the Vancouver Electric Vehicle Association (VEVA) on April 24, 2014. BC Hydro forecasts 300,000 EVs on the road by 2030. (more ...)
A Modern History of EVs
Since 1990, Califiornia's ZEV mandate which has been adopted as a model for many states, has driven the advent of a significant influx of EV models to the market. This despite the oversupply of oil in the personal transportation marketplace. (more ...)
Come to the Monthly VEVA Meeting
Next meeting:
Wed September 21, 7pm
,
Location:
TBA
Agenda:
TBA
---
Last Meeting
- Michael Webb, worked with the City of Vancouver to suggest solutions for people who do not have a garage for home charging. He did an overview of EVs and charging, with reference to other cities that have provisions for reserved street parking for homeowners with EVs, and showed a provision for running power cabling under sidewalks.
Brad Badelt, Senior Sustainability Specialist with the City of Vancouver is researching residential and commercial curbside EV charging options based on what other cities are doing, and the city plans to launch a pilot program.
---
Members Note: Meeting audio is placed into the Members' Area a week after the meeting, timing varies.
---
---
Past Meetings
Events Calendar
Community

EV

ents
Other Event Links ...
LIVE NEWS

via ELECTREK.CO
Electrek RSS newsfeed is down right now!
EV FAQt
An electric car needs no warmup. There is no engine wear. Maintenance might cost $200 a year.
EV Related Forums
Join an growing online community of EVers! Browse these forums and get involved. There are a lot of projects for bikes, cars, batteries, charging and more with knowledge you can apply to your own projects!


DIY Electric Car Forums

V is for Voltage

EVforum.net
A 1912 Production Electric Car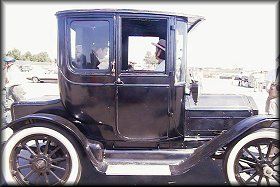 Shown above is VEVA's 1912 Detroit Electric. This car was owned by Mrs. Florence French of Victoria, BC from 1912 till the 1950s. It was driven regularly until the mid-1950s. Electric cars were popular with the ladies due to the ease of starting, quietness and smoke-free cleanliness. The original Nickel-Iron batteries were replaced in the late 1990s because the cases were deteriorated - but they still worked fine! View a photo of the Detroit at home in the Stave Falls BC Hydro powerhouse museum, also built in 1912! It's near Mission, BC at 31338 Dewdney Trunk Road. Call ahead at 604-462-1222 for hours.

2012 Production Electric Cars
The Nissan Leaf
As of 2012, 100 years after the Detroit Electric rolled off the assembly line, The Nissan LEAF electric car is now in production in the Japan, the USA and the EU. As of 2013, it is the world's best selling electric car. The LEAF has a real-world range of 100-160 km, depending on road conditions and driving style. With charging stations being installed at a great rate starting in 2012, including some planned Level 3 chargers which provide an adequate charge from empty in less than an hour, this is the pure electric with the most promise for the masses.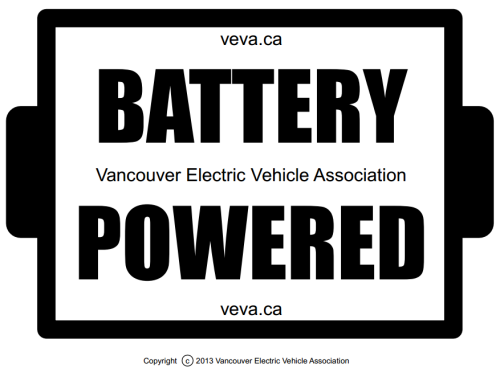 Pikes Peak: Electric Is Here To Stay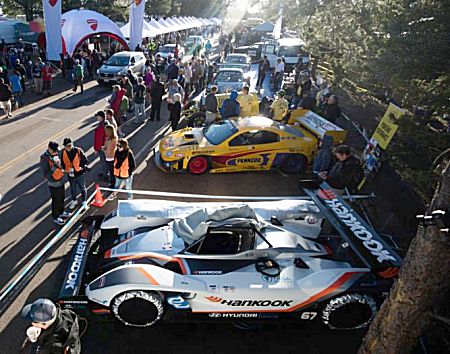 Jun 26, 2016 - Veteran Rhys Millen drove his Latvian Electric Drive eO PP100 to a second place finish and a new electric record with a time of 8:57 in the 2016 running of the Pikes Peak Hillclimb. Despite spinning out and coming to a complete stop, he managed to finish within 5.5 seconds of the race winner. We note that 3 of the top 5 finishers were battery electric cars. A major factor in favour of electric drive is the fact that the cars burning fuel produce less power as oxygen becomes rarified at 14,000 ft.
Of interest is the Tesla P90D entry that was prepped by removing 800 lbs of interior and with airbags removed. Its time of 10:48 placed it 64th in a field of 77 finishers and set a new record for the electric production class. The Tesla had exactly half the power and torque and almost twice the weight of the Rhys Millen car.
Nissan ran a stock Leaf in 2011 and set a time of 14:33 which was better than some modified internal combustion engined cars.
Race results are posted here. (more ...)
It's Finally Happened - Electric Cars Dominate Pikes Peak in 2015
Jun 28, 2015 - Precision drifter Rhys Millen came out on top of all comers at Pikes Peak in the 2015 version of the race to 14,000 ft. Instead of closing on the all-time record for the run, he was 30 seconds back from where he wanted to be due to losing half his motors at the halfway point. The fastest gas car was 30 seconds behind Millen. We don't think your average Mustang, Hemi, Ferrari or P85D supercars would have a chance because the Latvian eO inverter and six UK-made pancake motors sport one megawatt (1300 hp) driving a chassis of only 2600 pounds. The 50 kWh in batteries are current technology and they should improve drastically in internal resistance within a few short years. See how the YASA motors are constructed. (more ...)
What Happens to the Grid When Everyone Has an EV?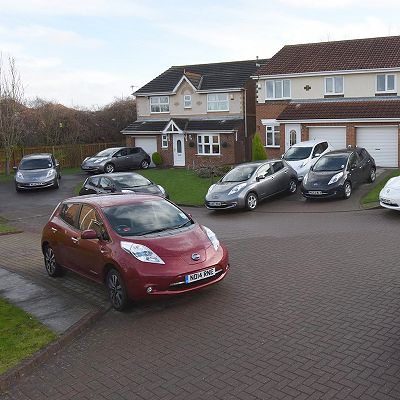 Feb 3, 2015 - The answer is: nothing much. If everyone has set their timers to charge after midnight at 240v (3 or 6 kW), the load will be even less than the average evening load in the average neighborhood. If you only charge on 120v (1.5 kW) you are not adding much of a load at all. The cost to charge? Between 75 cents and a dollar for the average commuter. (more ...)
Hydrogen Gets Less MPG than Plug-In EVs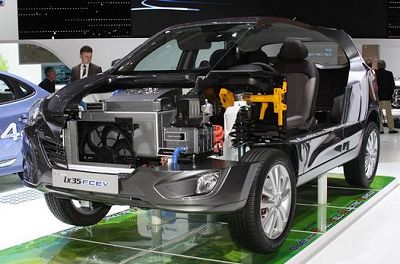 Nov 27, 2014 - A little known fact about hydrogen is that for the most part, it takes more energy to create it for use in fuel cells, than it does to put the same energy into a battery. Especially when that hydrogen is derived from petroleum. (more ...)
EV Demand Outstrips Supply on the West Coast
Jun 18, 2014 - Time.com - Not so much in BC but south of the border things are different. Dealers seem to have found the right price point where consumers can lease and drive an EV for less than a comparable gas car - and buyers are waking up to this fact. (more ...)
Silly Putty ingredient boosts Li-ion Energy Density
Apr 15, 2014 - A team of researchers at the University of California, Riverside Bourns College of Engineering have discovered that Silly Putty can create next-generation battery materials (link). Their 3-fold breakthrough in energy density could represent a significant advance in electric vehicle range. Their research is now focusing on scaling up to make the product commercially viable. Paper here. (more ...)
BMW i3 Set to Capture the High Middle Ground?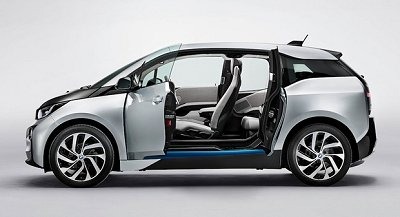 Nov 22, 2013 - BMW's all-electric i3 is a huge technical achievement, but will it win over the doubters? (more ...)
Real Life Commuting in a Nissan Leaf at 9000 Miles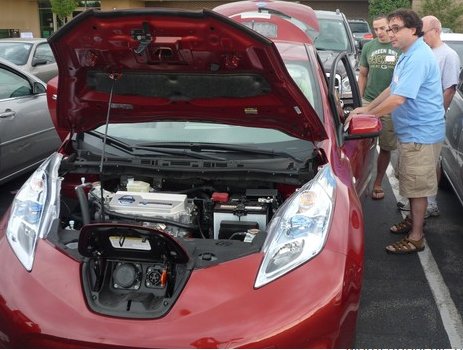 Sep 12, 2013 - examiner.com - One of the first people in Wisconsin to order a Nissan Leaf from a Wisconsin auto dealership, offered a down-to-earth account of how the all-electric vehicle really fits into daily living. In 9000 miles of driving, he's never had to worry about his battery running down and leaving him stranded. (more ...)