Vancouver's Autonomous Shuttle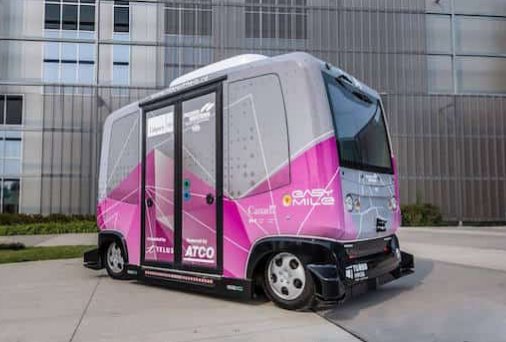 Feb 23, 2019 - Autonomous shuttles are one of the main components of the City of Surrey and the City of Vancouver's Smart Cities Challenge bid to create Canada's first two collision-free multimodal corridors using smart mobility technologies.
When: February 23 to March 3 from 12 pm to 6pm weekdays and 10am to 5pm weekends
Where: West 1st Avenue - the shuttle will operate in the westbound lane (north of the existing median)
Pick-up locations: Olympic Village Train Station Parking lot and Manitoba and West 1st Avenue, North West Corner (more ...)
Summer 2018 - Lots of New Lower Mainland DC Fast Charge Stations
Nov 1, 2018 - BC Hydro has installed the following brand new DC Fast Charge stations:Downtown adjacent west of BC Hydro offices there are TWO.At the far west side we have UBC's Wesbrook Village near Save-On Foods.At the far eastern lower mainland is the Superstore unit in Mission.And most every Superstore in between including South Surrey, Coquitlam, Vancouver East, Vancouver South, Richmond.The North Vancouver Superstore does not have one, but the Horseshoe Bay DCFC is coming.Also, at 39th and West Boulevard in Vancouver's Kerrisdale.At Fraser & 47th in South Vancouver there will be TWO.And in South Surrey just east of White Rock at the Shoppers, 2332 160 St. Next one across the border is Bellingham some 45 km away.That's more than a dozen new DCFC stations to be operational by summer 2018. (more ...)
2018 Brings BC a $2.5M Rebate Program for Electric Work Vehicles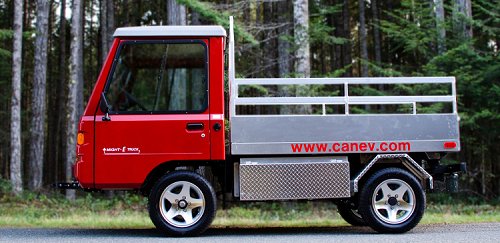 Nov 30, 2017 - BC Minister of Environment George Heyman has announced rebates from $2,000 to $50,000 for battery-powered work vehicles.$2,000 for EV motorcycles, $5,000 for low-speed Might-E series utility trucks manufactured by Canadian Electric Vehicles, $20,000 for delivery or cube trucks manufactured by BYD Auto and $50,000 for EV shuttle bus manufactured by GreenPower Motor Company. Go to www.pluginbc.ca/suvi to apply. (more ...)
Example BC Strata Charging By-Laws Drafted
Jul 29, 2016 - To facilitate the adoption of EV charging in BC stratas, VEVA and multiple levels of government have drafted over several months a set of strata bylaws that might eventually be incorporated into the Strata Act. These example bylaws have been through several revisions by EV advocacy groups and have passed legal reviews. Strata corporations can avail themselves to this resource to act as a guide in handling resident charging requests. (more ...)
Recommendations for a DCFC Network Buildout for BC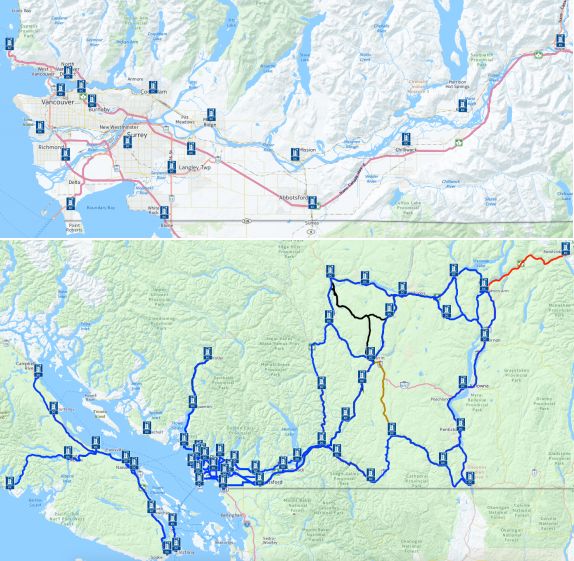 Aug 31, 2015 - The Province of BC has renewed funding for the Clean Energy Vehicle Program, which includes an investment for up to twenty new Direct Current Fast Charge (DCFC) stations in the province. This is in addition to thirty stations already planned from the first phase of Clean Energy Vehicle infrastructure investments. A new report identifies critical gaps in the existing and planned DCFC network and provides recommendations to modify the second phase of deployment. Read the report here. (more ...)
Kia SoulEV Named AJAC Green Car of the Year, whilst being Panned by a Kia Dealer
Mar 28, 2015 - insideevs.com - On April 24, 2015, at the Vancouver Auto Show 2015, the Kia SoulEV was named the Auto Journalists Association of Canada Green Car of the Year. Just a day later, a prospective SoulEV customer submitted correspondence from a Vancouver Kia dealer showing how the sales team actively dissuaded them from considering the vehicle. This story has become viral in nature. (more ...)
Renewed EV Incentives Recommended for BC
Nov 13, 2014 - The report on the Standing Committee on Finance and Government Services recommends that the government "55. Provide incentives for greater use of electric vehicles, including purchase rebates, provincial sales tax exemptions, and financial support for the installation of chargers in homes and businesses." See link page 37. (more ...)
Come to the Monthly VEVA Meeting
Next meeting:
TUESDAY May 21, 2019 7:00-9:30 pm
,
Location:
TBA
Agenda:
TBA
Members Note: Meeting audio and a link to the video is usually placed into the Members' Area a week after the meeting, timing varies.
---
---
Past Meetings
(more ...)
Events Calendar
Community

EV

ents
See complete calendar here
Other Event Links ...
EV FAQt
Lithium batteries are being recycled. Lead-acid batteries are 99% recyclable.
EV Related Forums
Join an growing online community of EVers! Browse these forums and get involved. There are a lot of projects for bikes, cars, batteries, charging and more with knowledge you can apply to your own projects!


DIY Electric Car Forums

V is for Voltage

EVforum.net
A 1912 Production Electric Car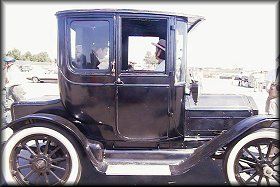 Shown above is VEVA's 1912 Detroit Electric. This car was owned by Mrs. Florence French of Victoria, BC from 1912 till the 1950s. It was driven regularly until the mid-1950s. Electric cars were popular with the ladies due to the ease of starting, quietness and smoke-free cleanliness. The original Nickel-Iron batteries were replaced in the late 1990s because the cases were deteriorated - but they still worked fine! View a photo of the Detroit at home in the Stave Falls BC Hydro powerhouse museum, also built in 1912! It's near Mission, BC at 31338 Dewdney Trunk Road. Call ahead at 604-462-1222 for hours.

2012 Production Electric Cars
The Nissan Leaf
As of 2012, 100 years after the Detroit Electric rolled off the assembly line, The Nissan LEAF electric car is now in production in the Japan, the USA and the EU. As of 2013, it is the world's best selling electric car. The LEAF has a real-world range of 100-160 km, depending on road conditions and driving style. With charging stations being installed at a great rate starting in 2012, including some planned Level 3 chargers which provide an adequate charge from empty in less than an hour, this is the pure electric with the most promise for the masses.
Petro-Canada Announces Fast Charging Network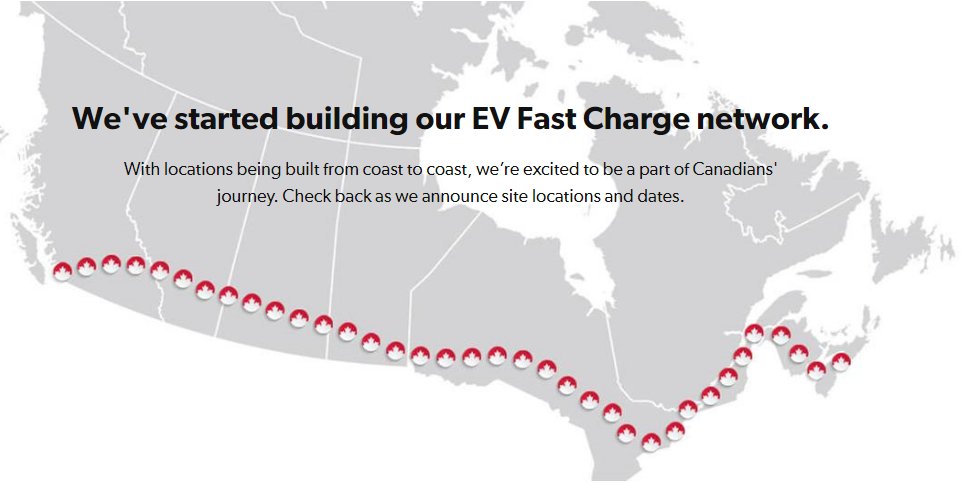 Feb 15, 2019 - Petro-Canada has installed the first of its cross-Canada fast charging network locations in Milton, Ontario. (more ...)
Lucid Air Electric Car Officially on Sale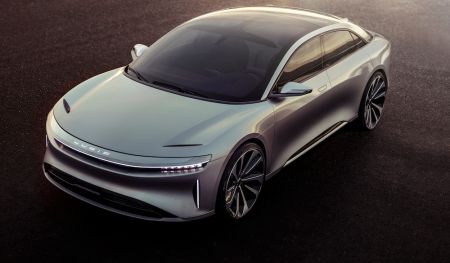 Mar 18, 2017 - After Chinese-backed US-based electric car startup Lucid Motors debuted its stunning prototype Lucid Air sedan in December, the vehicle is now officially on sale in the US. At a starting price of US $60,000 before incentives or tax credits, the luxury sports sedan is competitively priced. At a base 2WD and 400hp, it can be optioned to beyond $100k. (more ...)
Ontario's Climate Change Action Plan 2016-2020
Nov 19, 2016 - An aggressive 5-year plan set out by Onatrio Premier Kathleen Wynne. Read 86-page pdf in the link .... (more ...)
Why do EVs Depreciate so Fast?
Feb 6, 2016 - Well, it's because of government incentives which range from $5k to $10k depending on what state or province you are in when you purchase the vehicle. So, as soon as you sign the sales agreement, you have an instant 15-25% reduction off the list price. There are many news stories about high EV depreciation which compare the original list price to the current market price, but these stories always forget to mention this major factor!
It's Finally Happened - Electric Cars Dominate Pikes Peak in 2015
Jun 28, 2015 - Precision drifter Rhys Millen came out on top of all comers at Pikes Peak in the 2015 version of the race to 14,000 ft. Instead of closing on the all-time record for the run, he was 30 seconds back from where he wanted to be due to losing half his motors at the halfway point. The fastest gas car was 30 seconds behind Millen. We don't think your average Mustang, Hemi, Ferrari or P85D supercars would have a chance because the Latvian eO inverter and six UK-made pancake motors sport one megawatt (1300 hp) driving a chassis of only 2600 pounds. The 50 kWh in batteries are current technology and they should improve drastically in internal resistance within a few short years. See how the YASA motors are constructed. (more ...)
What Happens to the Grid When Everyone Has an EV?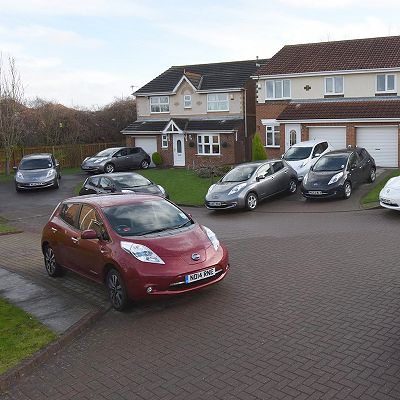 Feb 3, 2015 - The answer is: nothing much. If everyone has set their timers to charge after midnight at 240v (3 or 6 kW), the load will be even less than the average evening load in the average neighborhood. If you only charge on 120v (1.5 kW) you are not adding much of a load at all. The cost to charge? Between 75 cents and a dollar for the average commuter. (more ...)
Hydrogen Gets Less MPG than Plug-In EVs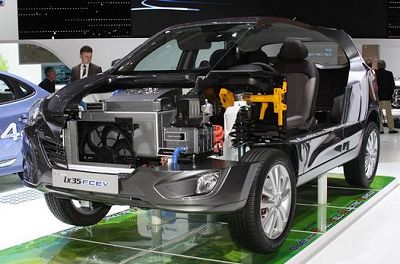 Nov 27, 2014 - A little known fact about hydrogen is that for the most part, it takes more energy to create it for use in fuel cells, than it does to put the same energy into a battery. Especially when that hydrogen is derived from petroleum. (more ...)
EV Demand Outstrips Supply on the West Coast
Jun 18, 2014 - Time.com - Not so much in BC but south of the border things are different. Dealers seem to have found the right price point where consumers can lease and drive an EV for less than a comparable gas car - and buyers are waking up to this fact. (more ...)