City of Vancouver's $3M Electric Vehicle Ecosystem Strategy
Nov 18, 2016 - A City of Vancouver sustainability department recommends the adoption of a 5-year Electric Vehicle Ecosystem pilot project to expand access to home, workplace and public charging. The goal is to shift light-duty vehicles away from fossil fuel consumption. See 70-pg Report. (more ...)
Electric Cars in BC Now Qualify for HOV Lanes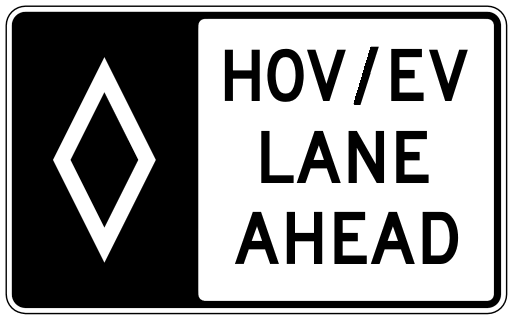 Mar 2, 2016 - CTVnews - Drivers who go plug-in electric in B.C. are about to get the green light to travel the province's high occupancy vehicle lanes regardless of occupancy requirements. (Read why this makes sense)The HOV changes are part of series of vehicle emission initiatives, including almost $7 million to fund more electric vehicle charging stations and to encourage people to buy electric vehicles.B.C.'s Clean Energy Vehicle program includes point-of-sale incentives of up to $5,000 for the purchase or lease of new battery-electric or plug-in hybrid electric vehicles. The potential saving could rise to $8,250 when combined with vehicle scrap incentives. B.C. has spent $31 million in its Clean Energy Vehicle program over the past five years. There are more than 2,300 clean energy vehicles on the road in B.C. See Official Release which contains details on how to apply for your sticker and the followup (more ...)
Government Initiative Needed to Boost Electric Vehicle Use
Jul 15, 2015 - SFU Communications - Canadians want electric vehicles but governments need to help support the market, according to a team of Simon Fraser University researchers. The team has found more than one third of Canadian buyers want an electric vehicle — particularly a plug-in hybrid like the Chevrolet Volt. However, less than one per cent of vehicle sales in Canada are electric because of low consumer awareness and limited vehicle choice. The researchers hope that policymakers and politicians will take note of their two recent studies, as discussions on climate change ramp up locally and globally. (more ...)
EVs Can Now Range in Southern BC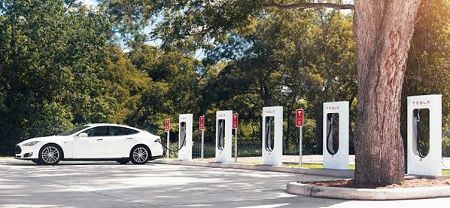 Dec 12, 2014 - With some planning, it's now possible to drive much of the lower mainland, Whistler and Vancouver Island in a typical small EV such as the Nissan Leaf. Currently, the southern Interior can be done in the longer range Tesla plug-in because of new Tesla Superchargers in Hope. The shorter range EVs will have to wait for the imminent installation of a fast charger on the Coquilhalla Highway. (more ...)
EVSE Usage Statistics Released
Oct 6, 2014 - Data from 353 stations installed under the recent provincial Community Charging Infrastructure Fund have been tallied and we have had 45,455 charge events that have saved 106,000 litres of fuel and avoided the production of 255,000 kg of CO2. Green Car Reports Summary. For detailed data, see Fleetcarma link (more ...)
SFU's BC Plug-in Vehicle Owners' Survey

Jun 25, 2014 - SFU's School of Resource Environmental Management begins a study July 2014 on how production EV owners in BC use and charge their vehicles. The surveys are all online and also include a 7-day diary. Participants will receive a $50 VISA Gift Card. Invitation (more ...)
VEVA Test Drives BMWi3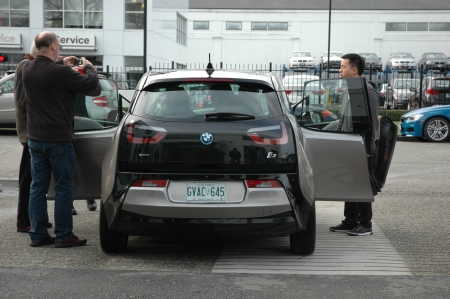 Apr 6, 2014 - 21 VEVA members arrived early Sunday morning to test drive the new BMWi3 electric. The first deliveries in Vancouver are scheduled for early May, and by the results of the test drives today, this should be a very popular new electric car!
Come to the Monthly VEVA Meeting
Next meeting:
TUESDAY Jan 17, 7pm
,
Location:
Metro Vancouver offices (Metrotown tower), 5945 Kathleen Avenue, Burnaby
Agenda:
TBA
---
Last Meeting
-
VEVA Xmas Party at Electra Meccanica, 1st and Quebec
where we saw the Solo prototype chassis.
---
Members Note: Meeting audio is usually placed into the Members' Area a week after the meeting, timing varies.
---
---
Past Meetings
Events Calendar
Community

EV

ents
See complete calendar here
Other Event Links ...
LIVE NEWS

via ELECTREK.CO
Electrek RSS newsfeed is down right now!
EV FAQt
A given car converted to an EV costs 1/4 as much to operate.
EV Related Forums
Join an growing online community of EVers! Browse these forums and get involved. There are a lot of projects for bikes, cars, batteries, charging and more with knowledge you can apply to your own projects!


DIY Electric Car Forums

V is for Voltage

EVforum.net
A 1912 Production Electric Car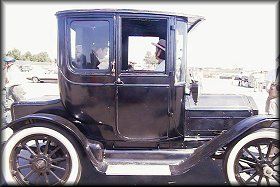 Shown above is VEVA's 1912 Detroit Electric. This car was owned by Mrs. Florence French of Victoria, BC from 1912 till the 1950s. It was driven regularly until the mid-1950s. Electric cars were popular with the ladies due to the ease of starting, quietness and smoke-free cleanliness. The original Nickel-Iron batteries were replaced in the late 1990s because the cases were deteriorated - but they still worked fine! View a photo of the Detroit at home in the Stave Falls BC Hydro powerhouse museum, also built in 1912! It's near Mission, BC at 31338 Dewdney Trunk Road. Call ahead at 604-462-1222 for hours.

2012 Production Electric Cars
The Nissan Leaf
As of 2012, 100 years after the Detroit Electric rolled off the assembly line, The Nissan LEAF electric car is now in production in the Japan, the USA and the EU. As of 2013, it is the world's best selling electric car. The LEAF has a real-world range of 100-160 km, depending on road conditions and driving style. With charging stations being installed at a great rate starting in 2012, including some planned Level 3 chargers which provide an adequate charge from empty in less than an hour, this is the pure electric with the most promise for the masses.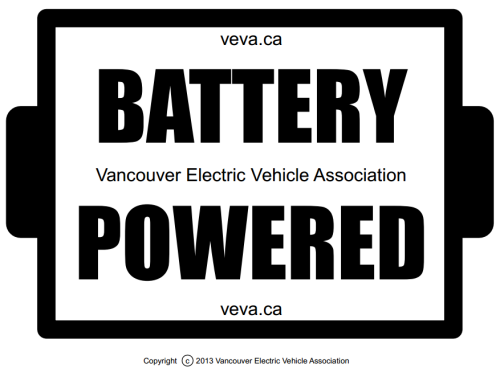 25 Ontario Canadian Tire Locations to Get EV Chargers
Dec 5, 2016 - AddEnergie and Canadian Tire are partnering to add EV charging to their Gas+ locations in Ontario. Natural Resources Minister Jim Carr, who participated in Monday's announcement in Toronto, says the federal government will be contributing nearly half of the $1.8 million investment through a loan. The funding is part of the government's commitment to provide $62.5 million for fast-charging stations for electric vehicles as well as natural gas and hydrogen refuelling stations along key transportation corridors. The rapid charging costs $20 per hour, with per minute billing, while the standard charging costs $1.50 per hour. Canada's FLO charging network currently includes 70 fast-charging stations. About 65 per cent of the network is located in Quebec, 20 per cent in BC, 10 per cent in Ontario and five per cent in the Maritimes. (more ...)
Statewide "Anti-ICEing" Laws in Effect for Oregon and Illinois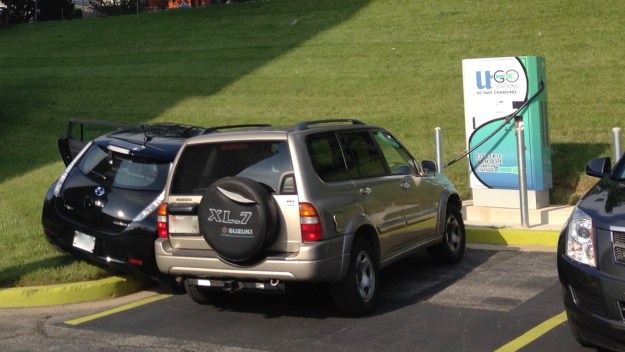 May 26, 2016 - Two states have enacted laws in 2016 to penalize people who block electric vehicle charging stations.
Oregon – $250 Fine for ICEing an EV Charging Station
Illinois – Up to $100 Fine and Towing
To date: Washington, California, Arizona, Florida, Hawaii have laws
Counties: Montgomery Co. MD, Howard Co. MD, Calvert Co. MD
Cities with bylaws: Washington DC, Seattle WA, Kirkland, WA, Raleigh NC, Knoxville TN, Rehoboth Beach, DE

PlugInSites.org has compiled a Legislation Reference Guide for local and state laws regarding reserved parking spaces for plug-in vehicle charging stations. This is being shared with lawmakers as a resource to consult when drafting future bills. (more ...)
Union of Concerned Scientists Find EVs Much Cleaner in All Jurisdictions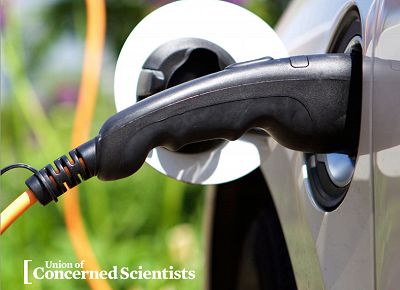 Nov 27, 2015 - It used to be that EVs were cleaner than gas cars over their lifecycle only in the majority of states, but not all states. However, power producers have been cleaning up their act and, based on new 2012 data, EVs are now cleaner in every state. A new study by the Union of Concerned Scientists says it all. (more ...)
Top 10 reasons why people love the electric car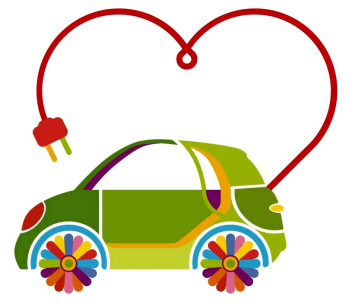 Apr 25, 2015 - Here are the top 10 reasons why so many people are falling in love with an electric car—and let's make it personal, speaking directly to the object of our affections .... (more ...)
BYD Shows a 170-mile Articulated Bus at Public Transportation Expo in Houston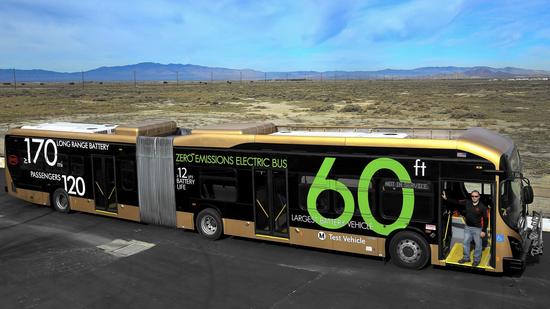 Dec 27, 2014 - BYD batteries have a useful life of 27 years, about twice the life span of an average bus. The bus can hold up to 120 passengers and the stated range is with full climate control in operation. (more ...)
Nissan LEAF sales set sales record in July 2014 with double-digit growth
Aug 4, 2014 - The LEAF sold a thousand more units (or 33 percent more) than its next-closest rival, the Chevrolet Volt (2,020 units) and nearly triple the number of Toyota Prius Plug-in Hybrids sold for July. (more ...)
Winter Actually Costs More in Gas Cars than in EVs
May 11, 2014 - Although EV range suffers in cold weather, it also costs in gas cars, according to statistics over several makes published by Fleetcarma. (more ...)
LA Apartment Building Offers Free Electric-Car Charging
Mar 7, 2014 - The Elysian rental apartment building will offer residents who own electric cars free charging. Owned by developer Linear City, it is equipped with 20 240-Volt Level 2 charging stations. The owners will cover the cost of electricity for the entirety of each original electric-car owner's lease. (more ...)